Testimonials
See what our teachers and schools have to say about us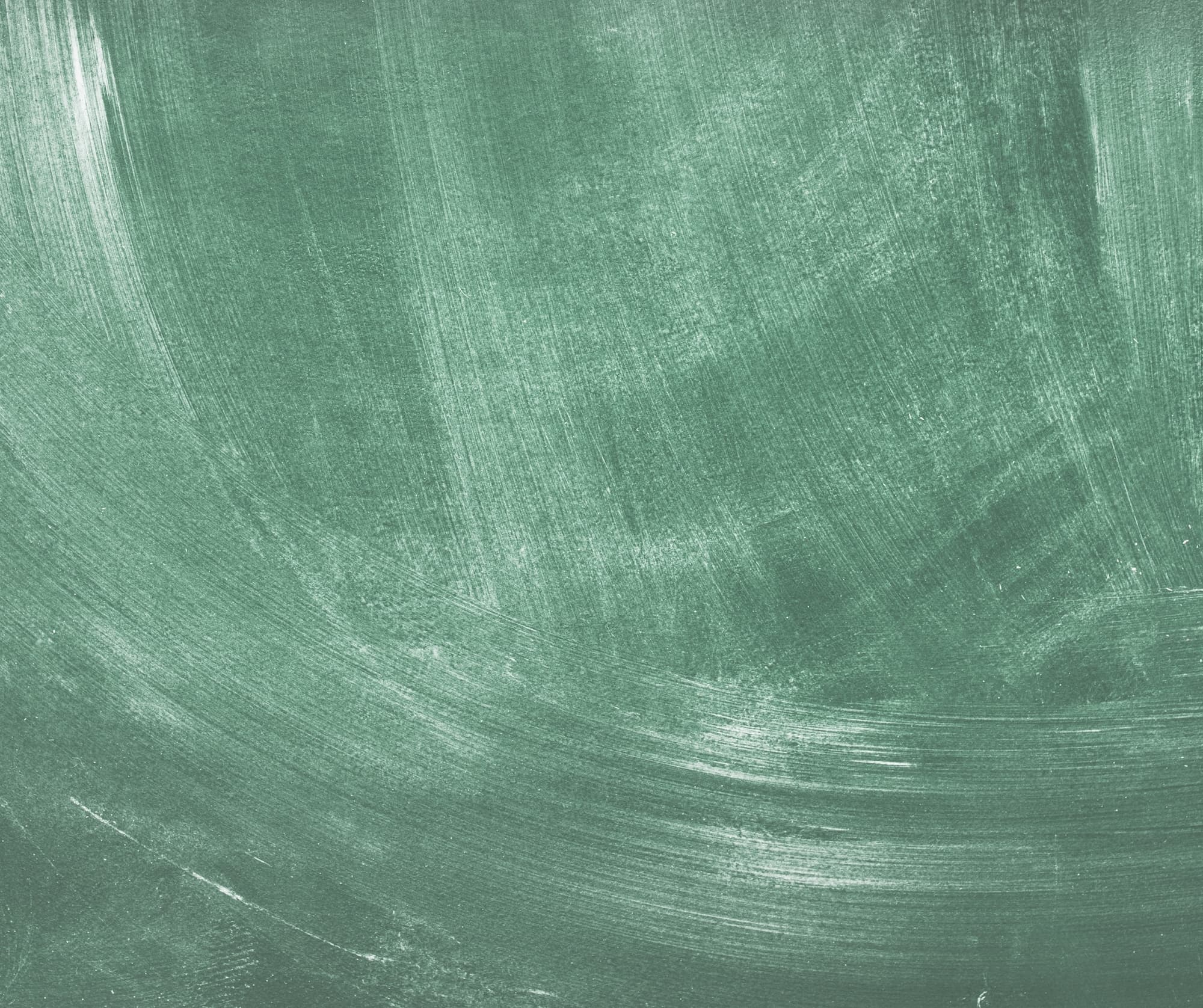 Terrific Tara. Found me work on Day 1 and have been in work ever since. A professional organisation that looks after its people and is regularly in contact, not only regarding employment but also checking on your well being. Efficient and trustworthy, caring and reliable. What more could you ask for.
'I've been with Tara since January 2015 and I couldn't ask for a more supportive group of people. Professional yet personal. They bend over backwards to match you to the school, area and days you like to work. If there are ever any issues with any of the schools, your contact at Tara will readily intervene on your behalf. I did check out other agencies but always found Tara the best! I've had opportunities of working abroad and Tara welcomed the opportunities I had and always found me work upon my return. I can't praise them enough. I've worked with both Laura's over this time and love the friendly chats we have whenever we speak on the phone. Thank you, Tara Team!'
Due to re-locating and not knowing the schools within the area, I decided to join an agency. Tara was definitely the right choice. From my initial phone call with Charlotte, the process has been seamless. Despite being nervous at the start, the reassurance from Charlotte was enough for me to sign my contract and start my supply teacher journey. I have been to a variety of schools, which have all been enjoyable in their own way. The communication has been excellent from the start and I can easily get in contact with a member of the team if I need to do so. Despite the early morning calls, the team at Tara are always polite and friendly and I wouldn't hesitate in recommending them to anyone starting their supply journey.
Tara is a wonderful agency. Extremely accommodating and supportive. They are friendly and respond quickly and really consider the needs of all teachers looking for work. I would highly recommend them to anybody looking for an agency and I will be sure to use them again in the future. Their smiley nature really gets you through each day on supply.
Making the decision to work for TARA has been the best choice I've made in a long time! The sheer amount of options, schools and flexibility that the company offers means I know there's always that perfect shift for me! Nothing is too much trouble and there's always someone there when you need them. I can't thank the team enough. In particular Laura H and Laura S who seem to know what I need before I do!
Just having qualified as a SEN teacher, I joined Tara's and knew instantly that it was the agency I wanted to work for . From day 1, everyone I spoke to was incredibly helpful , friendly and so supportive finding me suitable positions . Communication was superb, so I never needed to be wandering about anything . Weekly pay was very organised, but the most important aspect to me was just how friendly and supportive all the team were at all times. 100% Professional!

Thank you to you all
Well, what a fantastic first half term working for TARA. I have been offered - and accepted - work every available day and I have enjoyed my work every single day. My general cover work has been varied - I have taught every possible subject bar two. The cover work itself has been well planned, easily accessible and challenging (in a positive way) for the students. There hasn't been a single day when I have failed to learn something as well. The schools staff have been positive, supportive and very grateful.

I was hoping that supply work would give me the opportunity to concentrate on the fun elements of teaching and learning - spending time with some amazing young people, building up professional relationships and giving them the confidence they need to make progress. With the help of TARA; my consultant (John Turner) and the schools I have been invited into, I have been able to achieve exactly that. I have broken up for many holidays in the past when, to be honest, I have not been looking forward to returning to school. This holiday if definitely different. I'm looking forward to a break but I'm also looking forward to next half term. I'm enjoying teaching again'
Since joining Tara last November, I have been extremely impressed with the helpfulness and professionalism shown by the team. Even at a time where education has not been open at full capacity, My consultant has worked hard to find me work, across both key stages, at friendly and welcoming schools - an ethos reflected by the staff at Tara.

Communication has been excellent; as is their emphasis on relationship building. I cannot recommend Tara highly enough.
My consultant has been thoroughly professional throughout the whole recruitment process making it easy for myself.

I am happy with the result in helping me start a new chapter of my professional career within a short time.

Thank you Matthew.
I was made redundant from my last permanent post in Summer 2019, following an unbroken 24 year career as a full - time key stage 2 primary teacher. Within a few weeks of submitting an online CV, I was contacted by TARA's primary consultant - arranged an informal registration interview / chat just days later. Following DBS clearance, I started to obtain increasing amounts of TA work ( as requested ) and latterly more teaching assignments in both mainstream and special schools from key stage 1 up to secondary level.

Working with TARA not only provided me with a crucial lifeline at such a critical time in my career, but also continues to offer up a wide and interesting variety of day-to-day, short, medium and longer-term placements / experiences. All members of the team have been easy to contact, pleasant to deal with and very supportive from the start and throughout the COVID 19 pandemic - up to the present day !
Tara have been great! Whilst waiting for my documents to come through my consultant kept in contact and was always great, The office staff are always helpful friendly and do all they can to support me for work. I've only been with agency a few months but so far so good ! I'd defiantly recommend Matthew to anyone looking for primary work on Shropshire.
I have worked for Tara for the last year and I have absolutely enjoyed it! From the first time I registered with the agency, I knew that they were a hard-working and friendly team. The primary division consultant, has been great; very helpful, friendly and brilliant communication. He found me some great daily and long term cover in many lovely Shropshire schools.

I couldn't recommend the agency enough - if you're looking for a kind and pleasant team who understand your professionals needs, Tara is the agency for you!
Tara are fabulous and I only wish I'd discovered them earlier! I knew I'd made the right choice to register with them as soon as my consultant picked the phone up to me when I made my initial enquiry - he was so helpful, friendly and his professional and supportive manner really made the agency stand out from the crowd. The whole team are simply fantastic - nothing is too much trouble for them and they genuinely care. I feel so valued, they build great relationships and I have been offered regular work at lovely schools throughout my time with them. I really can't recommend them highly enough and I am looking forward to working with them for many years to come.
TARA are an excellent agency to work for. I hadn't had a good experience with agencies before this until now. The team are really professional and they always found me regular work. My consultant who is in charge of the primary division was in regular contact with me and helped me get work that suited my needs. Also they put me in really nice schools too, so the work was enjoyable and stress-free. I am really grateful for the opportunity and I would highly recommend them to anyone above any other agency.
Coming across Tara almost by chance, I have never looked back after the first contact. Initial contact and conversations were thorough and very professional, and so it remained throughout. Great care was taken to understand my situation, needs and plans from the outset. Very quickly, I was being presented with leads for possible permanent positions by my consultant, who was excellent throughout, while the supply teaching team found me work almost without fail; far more so than a bigger, national agency with whom I was also registered. Tara outperformed the competition in each department and I would wholeheartedly recommend their services.
I've worked for Tara for a few months now and have been sent to many different schools across Shropshire - some more challenging then others. The Guys in the office are amazing and will always be there for me when I need advice, support. They will always make time for a chat and a cuppa if needs be! I have worked with all different key stages and abilities and have worked with other staff from Tara in different schools, making me an all round teacher/ Supply. I could not recommend Tara enough! I love working with them and will continue into the future!
This agency is very professional. The consultants are friendly, and approachable. They also make sure you are comfortable in the setting you're sent to. Would definitely recommend this agency to others thinking about joining one.
Since leaving a full time job In a school that made me very un-happy, meeting a consultant at Tara, I felt a glimmer of hope. They listened to me and I felt they were genuinely interested in what I had to say. We are now in regular contact during the week where they send me jobs for the week and wakes me in a morning where I go into schools last minute, when teachers are poorly. I often email her in the week to thank her for the work as the schools I work in are lovely, welcoming and supportive. I always thought having lots of new sets of children each day would be daunting but with a drama background I throw myself into it and love seeing new faces every day, when I get to see them for a second time I leap out of bed! I have gained so much experience in a range of different schools and settings around Telford and Wolverhampton and I am now loving what I do again! I even enjoy the marking again! It's crazy.I want to thank the staff at TARA for being so approachable and friendly. They make me so happy I chose their company. Thanks so much for making me feel like I can do anything !
I have worked for TARA for about 2 years now and they have shown a fantastic ability to listen. Everyone is very clear about what kind of work I am looking for and this is explained to the schools where I often work. The team is professional in every sense of the word and extremely welcoming. I couldn't be happier with the service that they provide. Many thanks!
Marlon and the team at TARA provided me with an exceptional service during my search for my ideal teaching role. Not only did Marlon provide me with great opportunities, but he also spoke to me regularly, assisting and advising me when I had the difficult choice to make of which role I should accept. Due to the help of TARA, I was in the fortunate position to be offered 5 job interviews for permanent positions in schools within the same week. Before joining TARA, Marlon worked in Education which means that his connections and his ability to find candidates the right role is second to none. Both he and the team offered me a personalised service which resulted in me feeling supported throughout my job seeking phase. His dedication and drive to find the best post for me was what enabled me to receive the job I have today. Both TARA and I worked as a team, looking for the ideal role for me. I had access to the roles which were advertised in the commonly searched teaching recruitment sites, however Marlon was able to find me a position that hadn't even been advertised due to his unique relationships with schools. If you are considering signing up with TARA, I would whole heartedly recommend that to you. They will be able to offer you with a breadth of choices that may not be available to you without them. They will give you their time, dedication and their resources in order to ensure you get the best opportunities in your search for a teaching role.
Applying for jobs after being made redundant has been very difficult. I saw a role on Indeed for a Cover Supervisor and felt I may have a chance.I was contacted by Rachel at Tara Education the very same day who invited me to the office to discuss the role. The role was to supervise classes in Secondary schools, I don't have any teaching degree or LSA experience, however I do have Management and Leadership level 5. well I will have a go at anything but this seemed like a challenge I was very worried about. After filling in the forms all I had to do was wait for a call from Rachel first thing in a morning to cover sickness in Schools. I must admit the first week of calling every morning I turned work down as I was very apprehensive about going to different schools each day, not knowing what I was going to be met with.I took the bull by the horns and decided to give it a go, there was nothing to lose. I was given my first assignment at Idsall School turning up never being there before was very daunting. I was given a timetable for that day and went to my first class. Every morning since I have been contacted to cover sickness in various school from Church Stretton to Telford and surrounding areas. I have had some good feedback from LSA I have worked with who cannot believe that I have only been doing this role for 3 weeks. I would love it if I was offered a long-term contract from one of the schools. I am really enjoying the flexibility around this role and hope to continue for some time. Thanks Rachel and the team for being so supportive, friendly, Professional and great people to work with.
I have worked with Tara Professional Recruitment for 4 years, they are reliable and they have always found me long term posts throughout this period of time. The staff at Tara are always helpful, friendly, eager to please and on hand if required. Thank you for meeting my teaching requirements and having faith in me to offer me other opportunities within the secondary schools you provide teachers for.
It has been with great pleasure to work with an ethical recruitment consultancy who are true to their word and put teachers in the right placements at the right time. Queries are handled effectively and efficiently with regular feedback. James Gill has been a tremendous consultant to work with who I would highly recommend, he works with integrity and commitment at all times as well as a calm and professional approach with his clients.
Joining TARA has been an all-round positive experience. From my initial meeting I immediately realised that the staff were there to support me with finding teaching roles that suited my specific requirements, even if these changed week by week! I required maximum flexibility with my hours whilst juggling my family and running a business and the TARA team have allowed me to do just that.

The support has pretty much been around the clock, always on hand to answer questions that I may have. I have also felt extremely valued with my consultant, always offering thanks and praise, even when I have often felt it should be me offering thanks.

Overall I would not hesitate joining TARA if you long to teach more flexible days/hours surrounded by positivity and overall genuinely helpful, communicative people.

Thank you for all your support
Tara Professional have supported me greatly in finding the perfect job to suit my requirements, quickly and promptly.I felt valued working through TARA and that my employment was in their highest interest in comparison to larger agencies I have previously been with, where I felt as though I was just another number to them.The staff are very friendly and approachable, where my adviser is still in regular contact even after finding me employment to ensure that I remain satisfied within the work that she has found me.Would highly recommend!
Leaving the security of a full time teaching position and signing up with a supply agency can be frightening. You worry about financial stability, you worry about working in challenging schools, you worry about adapting to different systems and so many other things. I have been a teacher for fifteen years in a core subject and after working for Tara for the past four months in a daily supply capacity I find myself in a position where I am now reluctant to go back!

I am no longer awake at night writing lists of all the things I need to do, I no longer have anxiety over meeting looming deadlines for coursework, data and reports that are all due by the end of the week. I find myself smiling in the classroom and joking with the students. I find myself enjoying my job again.

I can still help students progress as I am teaching my subject specialism, I can still contribute to the department because I have a plethora of resources on my hard drive that I can use - to save the head of department running around photocopying at the tenth hour.

The best part of working for an agency like Tara is they use a core group of schools and if you are a good teacher, you become indispensable. You go to the same schools and know their systems and their students and also other staff; you become part of a team but because you are no longer flying a million miles an hour you can take time to enjoy all that teaching and learning entails.
I registered with Tara at the start of the year and was impressed with the ease and efficiency of the process. I've had assignments on all the days that I've been available and have been happy with how each assignment was arranged, I've found Laura to be friendly, professional and efficient, with excellent communication skills. I have no hesitancy in recommending Laura and Tara as an agency to work with
Working with Tara over the past year has been an absolute pleasure. I am most impressed by the professionalism and personal approach in matching me with suitable schools. I have always been made to feel valued, as the Tara team take time to review my feedback and well-being. I admire their integrity in providing regular work and ensuring prompt and efficient payment.
I have found the agency to be proactive, professional and friendly at all times. They are amazingly efficient and always at the end of the phone to answer any queries quickly. They matched me very quickly to a placement which fitted my criteria. Outstanding service. Laura's have been a real joy to work with.
The difference between Tara and the other teaching agencies is that they never make false promises, which lets face it is a common occurrence.

It's nice how you are treated like a person, part of a family, rather than just a figure! In a nutshell, anyone reading this and thinking about joining Tara don't hesitate, just do it, as you won't be disappointed.

I can't say enough about the staff sat there in head office, apart from you really won't find much better.
Since I have joined your agency I have been in continuous work in marked contrast to other agencies. TARA is a very professional service, maintaining regular contact in a friendly and personal manner. I wish that I had joined TARA much sooner. I can foresee a long working relationship and would strongly recommend TARA to prospective supply teachers
TARA Professional Recruitment benefits from an ethos combining efficiency with care and professionalism with practicality. This is particularly shown via the concern to match the needs of schools with the appropriate talents and skills of teachers. Great care is taken in ensuring awareness of teacher strengths and abilities in considerable detail and applying these to school requirements. I have found the Agency very effective in finding suitable assignments for my own educational aptitudes
I would just like to say a big thank you to the whole team for making supply teaching to be easier than I thought it would be. It is because you are very organised, professional and most importantly very helpful and efficient. Last academic year has been very good for me because you have found me a lot of work. Thank you!
Laura, I wanted to thank you for all your support and help. You gave me confidence when I needed it the most. You are a wonderful person and I want to thank you
Can I take this opportunity to thank you and the team at Tara for making my first experience of supply work so positive. As a company you have made me feel part of the team, not a lone worker. Everyone is always upbeat, helpful & friendly on the phone, I would sincerely recommend working with Tara
After qualifying as a teacher I decided to join TARA to look for my first teaching job. Consultants at TARA offered a tailored service and helped me to find a school that is right for me. I have done two long term positions in fantastic schools and I can't thank TARA enough. As a new teacher this enabled me to grow professionally and gain confidence. They are a friendly, honest and professional agency and do their very best to find the job that is suitable for you. I will not hesitate to recommend this agency to young and more experienced teachers. Thank you for your support and advice
The session was stellar. After the interview run-through, Marlon gave me crystal clear feedback for every question. He shed light on what the interviewers are looking for and, with great rigour, helped me to extract the relevant aspects of my knowledge, skills and experience to give concise and pertinent answers . I now feel confident to present myself as an analytical and reflective teacher. Many, many thanks
It was great for so many supply teachers of other subjects to access this free course supported by Tara Professional Recruitment for updating our knowledge in GCSE secondary education maths and the new framework of the new 9 to 1 exam criteria and access to online learning to gain a maths certificate!
I recently attended a two day Teacher Specialist Skills Training course in mathematics (GCSE). I had been looking for a SKE (Subject Knowledge Enhancement) course in mathematics for a while but it had been tricky to find one that I could do when I wasn't in a current role, so this one, through Tara, was ideal. It was aimed at non-specialist teachers wishing to become more confident in teaching secondary mathematics. I am trying to move into secondary teaching, from primary; mathematics is one of the subjects that I am interested in teaching as I love teaching it in primary, particularly to upper key stage 2. Attending this course really boosted my confidence in my own mathematical subject knowledge and gave me some fresh ideas that I could try out in the classroom. It also helped my familiarization with the current GCSE curriculum, giving a whistle-stop tour of the main areas.

Following the course, I am planning to gain full accreditation but most importantly, I'm really looking forward to being able to apply my subject knowledge in the classroom.
Tara are quite simply the best recruitment agency I have ever had the privilege of working with. I have been a professional teacher for over 25 years, most of that time working permanent contracts. I have been registered with Tara for 2 years and have always been valued and treated with courtesy. Tara have been excellent at placing me in schools and excellent in communicating information regarding placements. Tara have organised CPD which has been very well received and genuinely useful. Tara's office staff are always a delightful and well organised.I would, without hesitation, recommend Tara to anyone looking for reliable and professional work placements
Marlon, Thank you for your time today. It was a great meeting and I learned so much. It would be great to work with you again.

You are quite inspirational!
I cannot recommended TARA highly enough. From my very first meeting with Laura it was obvious that TARA were different to other agencies, she listened to my requirements and was subsequently able to find me work very quickly. Thanks to this wonderful agency I've now secured a position for the rest of the academic year. I wouldn't hesitate in using TARA again in the future
Tara has been one of the very best agencies I have ever had the pleasure of working with. Their staff have been thoroughly professional, friendly, helpful and encouraging. One could not ask for more except for a job. And in a very short period of time, they placed me in a very good, local secondary school in a meaningful and slightly challenging role that really helped get the best out of me. And the timing could not have worked out better, just before the Covid-19 lockdown. The team are great to work with and I will be forever in Tara's debt for that. I heartily recommend them for any qualified teacher. They get to know you and your needs and do not waste your time offering unsuitable posts. And I have always felt there is a personal touch to their service, something so many of their competitors lack. If you register with only one agency, I would say do so with Tara Professional Recruitment
After making the decision to leave full time teaching, I was initially nervous about transitioning in to supply work. However, the team at TARA made this a stress free and easy process. You're looked after from start to finish. Work is completely flexible and the staff are always on hand to give you guidance, accommodate your needs and catch up with you at the end of the working day to see how you got on. A great company to work with!
I signed up to TARA after they were recommended to me from a fellow teacher and from then on they have been extremely helpful and supportive. Laura and Steph were brilliant in arranging my first meeting and keeping me updated on which documents they needed from me. During my meeting with Matthew I was able to outline my experience and which year groups I would feel most confident in teaching. Matthew then emailed or rang me regarding potential placements, before a follow up email is then sent, where all of the key information is clearly outlined and easily accessible. After completing a placement, TARA have always enquired how my time at the school has been, which is both reassuring and professional. The team at TARA in Shropshire are extremely organised, I have always been paid on time and their communication is second to none. Overall, TARA are a brilliant supply agency to be registered with and I would recommend to anyone wishing to enter the world of supply teaching.